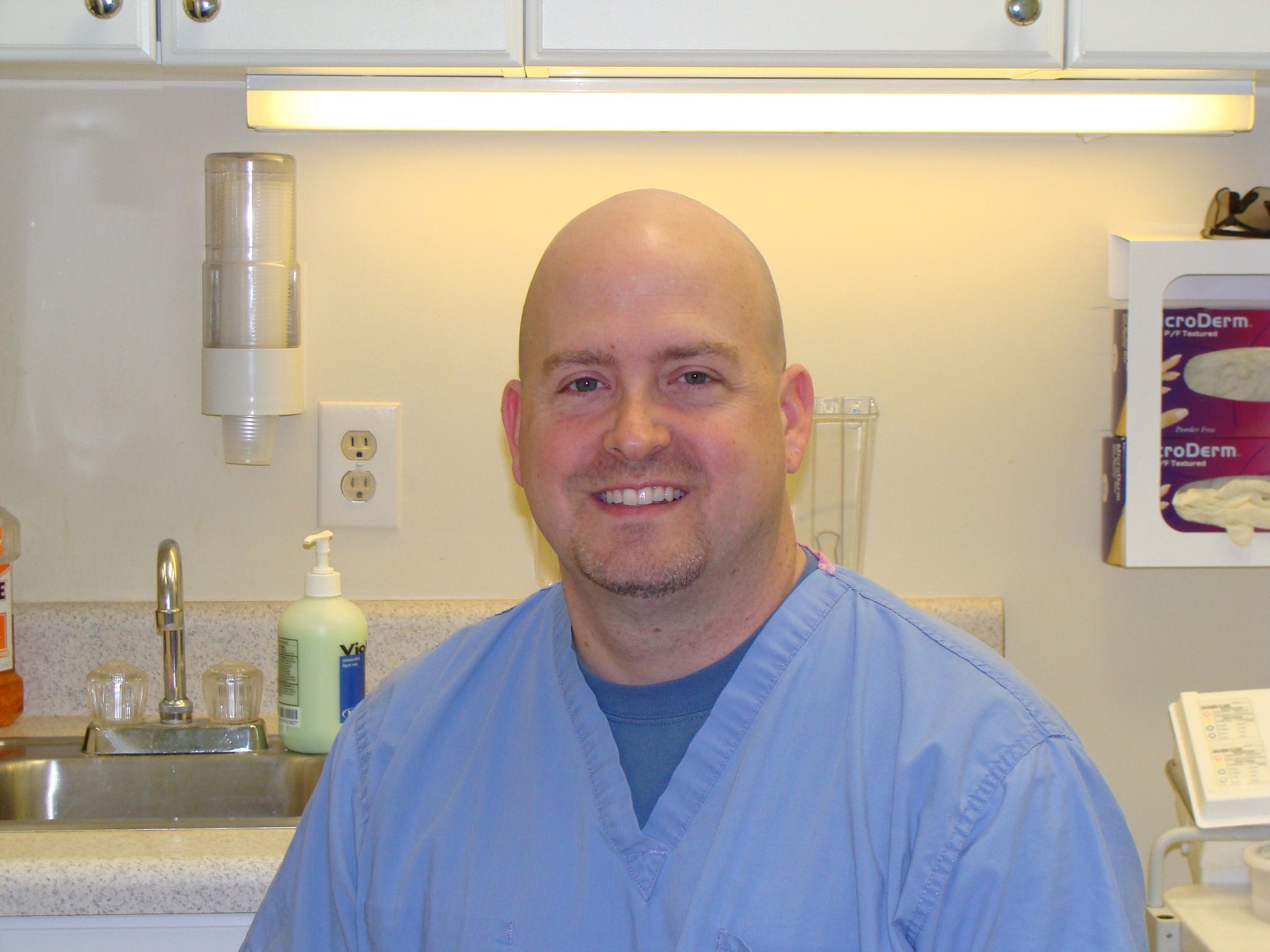 Hi! I am Dr. Kirk Hazelgrove and I am your dentist. I look forward to meeting you. Let me give some background information about me. I was born in Richmond, VA. At the age of 1, my parents moved to Virginia Beach, VA, where I grew up my entire life, fostering my love for the beach. After high school, I attended James Madison University and graduated with honors in 1994. After college, I did research in the immunology and microbiology department at MCV-VCU. After this, I attended MCV-VCU dental school and graduated Cum Laude in 2000. While in dental school, I was involved in several extracurricular activities including volunteering for free oral cancer screenings at homeless shelters, and doing lab research as part of the Red Cross Fellowship Program and subsequently, publishing a research paper in Pathology Journal Magazine. I have a great love for playing and watching sports, so, in addition to the classwork and patient care, I participated in several intramural sports and coached a little league baseball team in Chesterfield, VA.
Upon graduating from dental school in 2000, my love for the beach drove me, and my Jack Russell dog, Pepe, to Charleston, SC where I completed a year of dental residency at the Medical University of South Carolina in Charleston, SC. This program encompassed intense medical and dental training that helped shape me into the dentist that I am today. After my residency, I moved back to Richmond, VA and started my dental practice in 2002.
Over time, I outgrew my first office and in December 2014, and moved our dental practice to its more spacious location in The Summit Shopping Center. The new office is very high tech and up to date with your comfort and top notch care my number one priority. My staff and I have created an atmosphere that is focused on a warm and friendly patient care experience along with high quality dental treatment. We care about you! Your dental and customer satisfaction is our #1 priority. I have chosen an excellent staff that has been part of our team for years and they are some of the most trustworthy, hard working, and caring people you will ever meet. My staff and I look very forward to meeting you!
---
10317

W Broad Street

Glen Allen, VA 23060
804-747-4001